Yambaó, aka Cry of the Bewitched, is a 1957 film riffed by RiffTrax in June 2014.
Description and Preview
Edit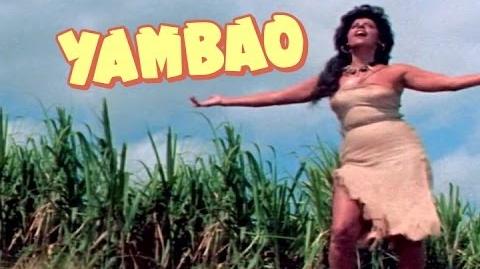 On a Cuban sugar-cane plantation in 1850, the master and his wife are happy : they're expecting a child, their slaves are quiet. But tonight, as the full moon rises, the sound of the drums are in the air. Yambao, the grand-daughter of a sorceress killed 15 years ago, has come back with her grand-mother's spirit.
Cast and Crew
Edit
Rosa Elena Durgel as Béatriz
External Links
Edit
Ad blocker interference detected!
Wikia is a free-to-use site that makes money from advertising. We have a modified experience for viewers using ad blockers

Wikia is not accessible if you've made further modifications. Remove the custom ad blocker rule(s) and the page will load as expected.