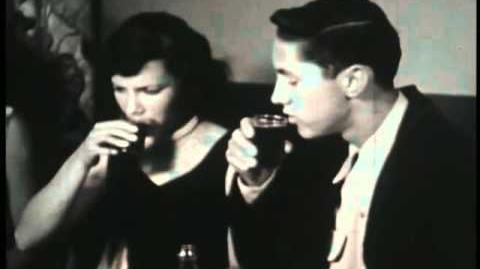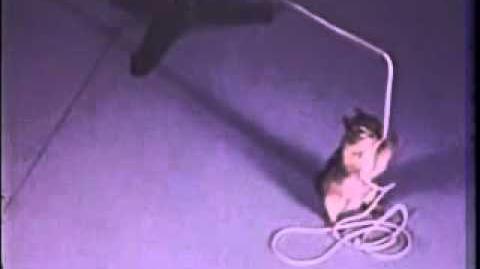 Feverishly tackling corrupt schools of thought such as hyper-intelligent rodentia, 30's-era juvenile delinquency, and blindingly bald, aging hitmen, The Turkey Shoot fights the good fight of transforming bad cinema into something goo-..uh ..fairly ok . Headed up by one Scott Zee, this movie viewing accessory can be found exclusively on the i-Riffs website, offering such delectable downloadable titles as the adorable short Squeak the Squirrel, the Bowery Boys spectacular Spooks Run Wild, the patriotic,well-meaning but ultimately off-putting HITLER: Dead Or Alive, and a low rent alternative to the beloved Alastair Sim Christmas classic Scrooge starring some homeless guy who died midway through production (maybe). Plus, two other selections that are very hard to find, but alas are links 5 years dead. Some titles are available for FREE via the good folks at DAILY MOTION. There you'll find the likes of selected shorts CASPER:There's Good Boos Tonight (that sucked) , Destruction-Fun or Dumb (that was just stupid), and Bicycle Clown (everyone hates a clown, no surprise there), Plus two full-length features: DEATH RAGE starring Yul Brynner as a fading actor with a free, all- expenses-paid trip to Italy. And the 1950's disaster flick, The Night The World Exploded. Our official findings whilst reviewing this motion picture was this..it didn't. So does that pique your interest, wet your whistle, goose your granny, and coldcock your bed-ridden little sister?! You psyched for some-o-dat Turkey Shoot ?!!
Likely not. Maybe try the free stuff first. That would be my suggestion.
Who am I...?
Who are any of us?
-Scott Zee, July 9th, 2014
Ad blocker interference detected!
Wikia is a free-to-use site that makes money from advertising. We have a modified experience for viewers using ad blockers

Wikia is not accessible if you've made further modifications. Remove the custom ad blocker rule(s) and the page will load as expected.