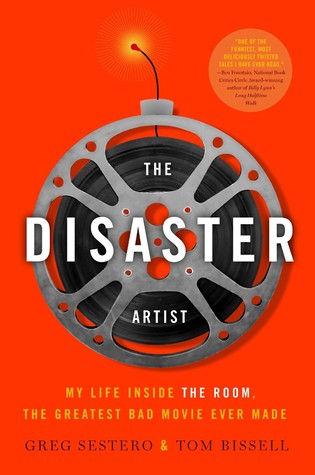 In 2003, an independent film called
The Room
—written, produced, directed, and starring a very rich social misfit of indeterminate age and origin named
Tommy Wiseau
—made its disastrous debut in Los Angeles. Described by one reviewer as "like getting stabbed in the head," the $6 million film earned a grand total of $1,800 at the box office and closed after two weeks. Now in its tenth anniversary year, The Room is an international phenomenon to rival The Rocky Horror Picture Show. Thousands of fans wait in line for hours to attend screenings complete with costumes, audience rituals, merchandising, and thousands of plastic spoons.
Readers need not have seen The Room to appreciate its costar Greg Sestero's account of how Tommy Wiseau defied every law of artistry, business, and interpersonal relationships to achieve the dream only he could love. While it does unravel mysteries for fans, The Disaster Artist is more than just an hilarious story about cinematic hubris: It is ultimately a surprisingly inspiring tour de force that reads like a page-turning novel, an open-hearted portrait of a supremely enigmatic man who will capture your heart.
The movie is being made into a film by James Franco.
External Links
Edit