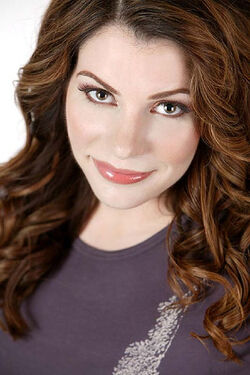 Stephenie Meyer
(born December 24, 1973) is an American young-adult fiction writer and film producer, best known for her vampire romance series
Twilight.
The Twilight novels have gained worldwide recognition and sold over 100 million copies, with translations into 37 different languages. Meyer was the bestselling author of 2008 and 2009 in America, having sold over 29 million books in 2008, and 26.5 million books in 2009. Twilight was the best-selling book of 2008 in US bookstores.
Meyer was ranked No. 49 on Time magazine's list of the "100 Most Influential People in 2008", and was included in the Forbes Celebrity 100 list of the world's most powerful celebrities in 2009, entering at No. 26. Her annual earnings exceeded $50 million. In 2010, Forbes ranked her as the No. 59 most powerful celebrity with annual earnings of $40 million.
Ad blocker interference detected!
Wikia is a free-to-use site that makes money from advertising. We have a modified experience for viewers using ad blockers

Wikia is not accessible if you've made further modifications. Remove the custom ad blocker rule(s) and the page will load as expected.