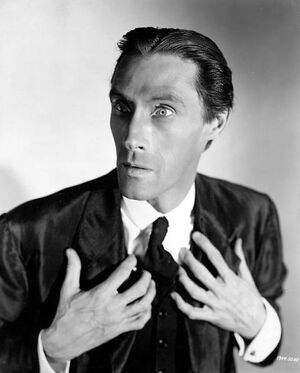 John Carradine
(born Richmond Reed Carradine; February 5, 1906 – November 27, 1988) was an American actor, best known for his roles in horror films and Westerns as well as Shakespearean theatre. A member of Cecil B. DeMille's stock company and later John Ford's company, he was one of the most prolific character actors in Hollywood history. He was married four times, had five children and was the patriarch of the Carradine family, including four of his sons and four of his grandchildren who are or were also actors.
Riffography
Edit
Ad blocker interference detected!
Wikia is a free-to-use site that makes money from advertising. We have a modified experience for viewers using ad blockers

Wikia is not accessible if you've made further modifications. Remove the custom ad blocker rule(s) and the page will load as expected.