Chevrolet Leader News (Episode 10)
"Right in there. That's where I put customers who don't tip." - Kyle
Riffed by
OneWallCinema
Riffers
Kevin & Kyle
Series
None
Date Released
May 13, 2017
Chevrolet Leader News (Episode 10) is a 2017 Video On Demand (VOD) short.
OneWallCinema released their tenth riff of "Chevrolet Leader News" in May 2017.
It's time once again for another humorous look at Chevy Leader News! Can you believe there have been 10 already? Neither can we!
Segments include a traveling barber shop, a transport vehicle, a dog who is a fireman, police using aircraft for alleviating traffic congestion, and a very confusing speed boat race!
Synopsis and Preview
Edit
[Spoilers Begin]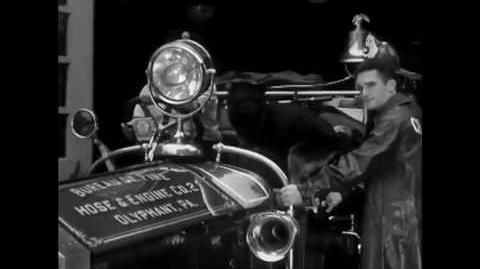 Episode 10 of Chevrolet Leader News (1937). Total runtime is 6 minutes 24 seconds.
[Spoilers End]
Cast and Crew
Edit
External Links
Edit
Ad blocker interference detected!
Wikia is a free-to-use site that makes money from advertising. We have a modified experience for viewers using ad blockers

Wikia is not accessible if you've made further modifications. Remove the custom ad blocker rule(s) and the page will load as expected.