Charlene Cavalcante plays Babs, the most level-headed of the three Ghosts On The Big Brown Couch.
Charlene, who has lived in New Jersey most of her life, is an actress with extensive stage experience, as well as a veteran high school English teacher. She retired from teaching (early) in 2013.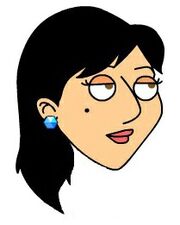 Ad blocker interference detected!
Wikia is a free-to-use site that makes money from advertising. We have a modified experience for viewers using ad blockers

Wikia is not accessible if you've made further modifications. Remove the custom ad blocker rule(s) and the page will load as expected.