Catherine Wacha plays Becky, a rather confused (having landed on her head, she frequently forgets that she is deceased) member of the Ghosts On The Big Brown Couch.
Catherine was born and raised in New Jersey. In addition to her full-time office job she is a very talented singer/songwriter. She is also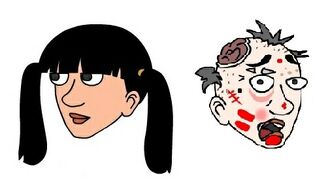 much
more intelligent than the brain-damaged character that she plays on the program.
Ad blocker interference detected!
Wikia is a free-to-use site that makes money from advertising. We have a modified experience for viewers using ad blockers

Wikia is not accessible if you've made further modifications. Remove the custom ad blocker rule(s) and the page will load as expected.