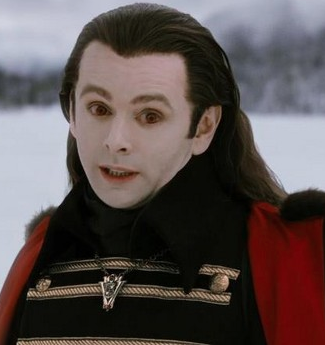 Aro is one of the three leaders of the Volturi - the dominant coven of the vampire world. He is widely accepted as the overall leader of the Volturi, and shows the gift of tactile telepathy, being capable of reading someone's thoughts and memories with a single touch. He is the husband of Sulpicia and the older brother of Didyme. He uses Chelsea to change the loyalties of the vampires whom he wants to join the Volturi and secure his power status.
He is portrayed by Michael Sheen in the movie adaptations.
Riffography
Edit
Ad blocker interference detected!
Wikia is a free-to-use site that makes money from advertising. We have a modified experience for viewers using ad blockers

Wikia is not accessible if you've made further modifications. Remove the custom ad blocker rule(s) and the page will load as expected.