2016 Cinco De Mustache Special: The Barbers of Riffsville
"I heard your girl Debbie got her hair cut weird." - Kevin
Riffed by
OneWallCinema
Riffers
Kevin & Kyle
Series
None
Date Released
May 5, 2016
The Barbers of Riffsville is a 2016 Video On Demand (VOD) short.
OneWallCinema released their riff of two shorts compiled as "The Barbers of Riffsville" in May 2016.
The first short is of a news segment about a singing barber who is following his dream of entering a singing competition. This was originally intended to be part of the May 5th, 2015 Cinco De Mustache Shaving Spectacular. Unfortunately due to a severe computer crash immediately after the recording most of the audio files were lost. The group finally revisited the project in December 2015, however they decided to save this segment for the 2016 special rather than including it in Case Study: LSD & Vintage Commercials.
The second segment is an episode of Americans At Work from 1959 focusing on barbers.
Synopsis and Preview
Edit
[Spoilers Begin]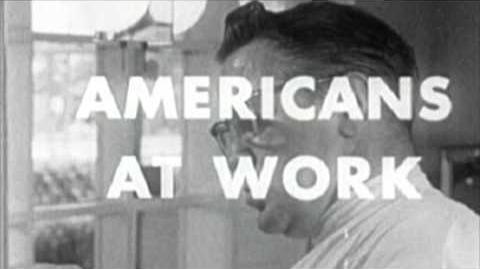 A compilation of a news segment about a singing barber and Americans At Work: Barbers (1959). Total runtime is 18 minutes 18 seconds.
[Spoilers End]
Cast and Crew
Edit
External Links
Edit
Ad blocker interference detected!
Wikia is a free-to-use site that makes money from advertising. We have a modified experience for viewers using ad blockers

Wikia is not accessible if you've made further modifications. Remove the custom ad blocker rule(s) and the page will load as expected.